PROGRAM OVERVIEW
The program walks you through the following 4 phases:
Identify the place where your talent/gift connects with your passion and service to others.
Devise an actionable and effective strategic plan to step into your assignment.
We walk you through executing the plan of action you created in Phase Two.
We hold you accountable to fulfilling the plan and provide support and resources as needed.
"You were created to be extraordinary, your life should matter, your time on earth should be impactful. Kickstart your destiny today!" ~Anita "AC" Clinton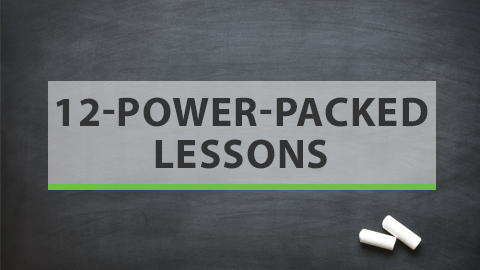 With over a decade of creative design, brand development, marketing, editorial and business development experience, Anita "AC" Clinton is able to combine her business and entrepreneurial experience with her Christian faith to help Believers build the infrastructure to live an extraordinary life on purpose. Despite setbacks, roadblocks and wrong turns along the way, she is living proof that nothing is impossible to accomplish in life. Today, her passion rests in helping Believers discover, strategize, and execute God's plan for their lives. She is the Founder and President of Anita Clinton Enterprises, LLC, and Be Great Ministries, where she seeks to inspire, empower and equip Believers to confidently serve, flourish and thrive in their realm of genius, boldly walk in their GREATNESS and fulfill God's plan for their lives.
4 WAYS TO ACCESS TRAINING
Anita, I attended the class you facilitated this past summer.  I wanted to take the time to let you know how you/your class continues to bless me.  I'm continuing to make the kinds of strides I need with my entrepreneurial endeavors.  When I heard you speak, I knew He (God) set you in front of me.  Your energy and zeal for what you do in and for the Kingdom has been an encouragement to me during an extremely difficult time.  You could have turned away, choosing not to heed His voice…so glad you said YES!
~S. Walker-Armstrong, Training & Development Consultant
SAMPLE THE PROGRAM FOR FREE!
Walk thru the first lesson of the program for FREE via our On-Demand access…